Bcoz prides itself on obtaining very good recovery rates
on timber cutting and will always recommend the most cost effective way possible to get the job done.
Any timbers that suffer bluestain and insect infestation are also sprayed to prevent future damage.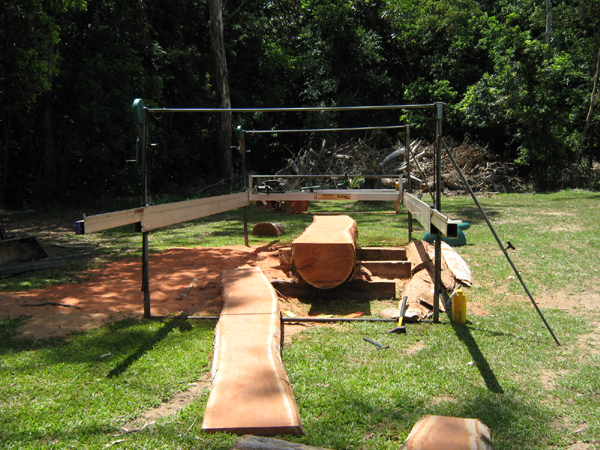 Bcoz operates a lucas mill for most jobs.
For small jobs we will pick up and transfer to our base,
for large jobs we will ship the mill to site where terrain is suitable.
As every job is different, we recommend to call us first,
txt or email some pics, then set up site inspection.



We also recommend AJP Haulage for transfer of large logs or stumps up to 9 meters long.
especially where post cyclone recovery is required.